Lunascape can now be set as the default iPhone browser
G.U. Labs, Inc. (Headquarters: Shibuya-ku, Tokyo, CEOs: Hidekazu Kondo, Daimei Inaba) is pleased to announce that its mobile web browser, Lunascape, has been certified by Apple as a standard iOS browser and can be set as the default browser in Lunascape Ver. We are pleased to announce that Lunascape Ver. 11.3.0 and later, released today, can be set as the default browser for iOS/iPad OS.
◽️Overview
Lunascape is a secure, fast and multifunctional web browser developed in Japan since 2001. For free, you can enjoy the latest features such as ad-blocking, RSS reader, tabbed browsing, e-book reader and more.
In iOS13 and earlier, Safari was set as the default browser and other third party browser apps could not be set. We have asked Apple to review the setting of the default browser.
As a result, Apple has certified Lunascape as a standard iOS browser, and as of ver 11.3.0, available today, you can use Lunascape as the default browser on your iPhone or iPad.
As a result of this update, you will be able to use Lunascape for all browsing, even when opening links in e-mails, social networking sites, and other non-Lunascape applications!
How to change the default browser for iPhone and iPad to Lunascape
Step. 1
First, please make sure that Lunascape is installed on your iPhone/iPad.
Step. 2
In iOS, go to Settings > Lunascape > Default Browser App > select Lunascpae.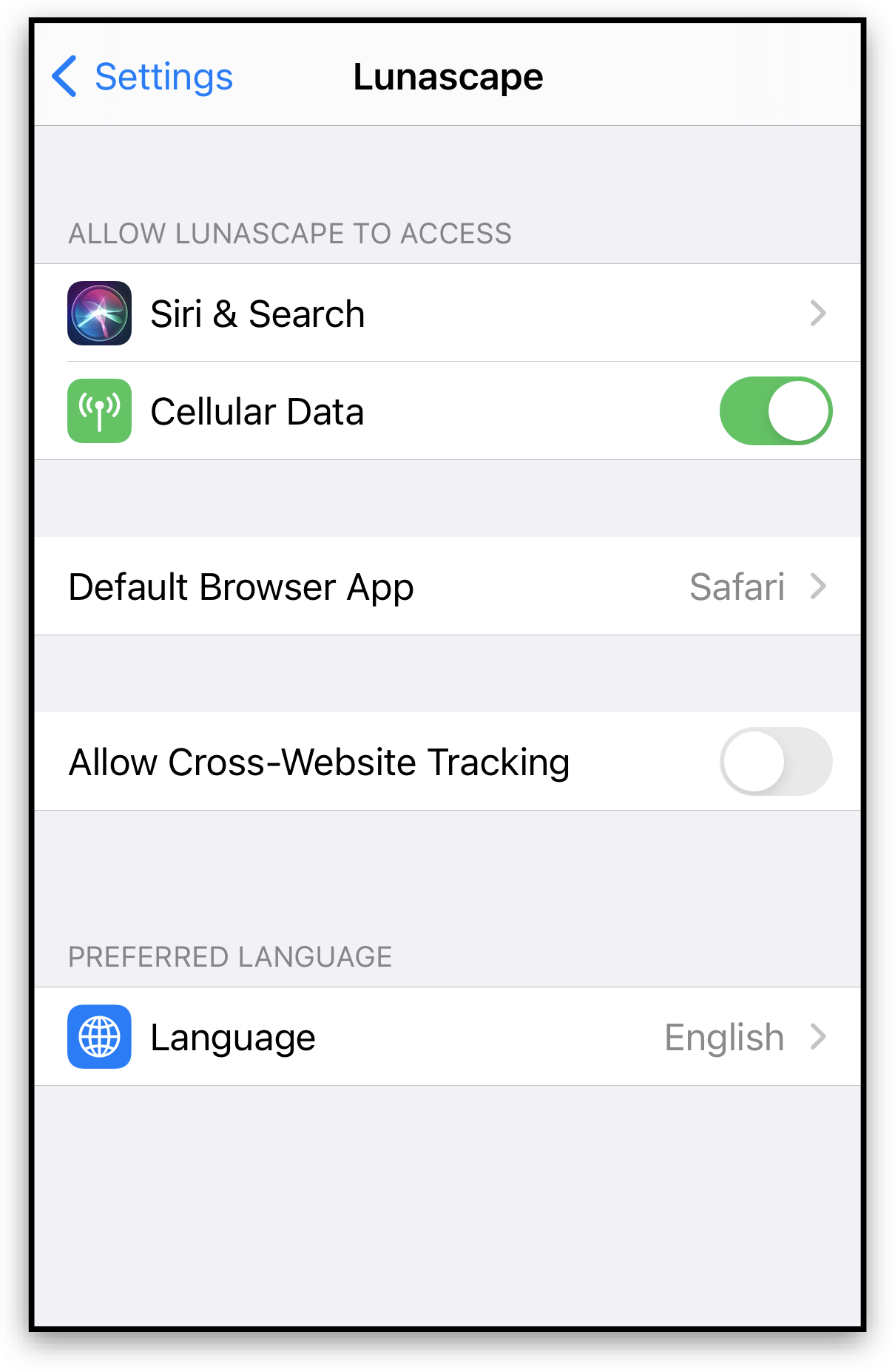 Applicable devices
iOS14 or later, Lunascape Mobile ver. 11.3.0 or later
Application Overview